This is a fab idea and so simple!
Lets say that you don't have the big loops that the shoes below have. Add some bigger rings (like keychain rings) through the smaller lace holes so you can lace chain through it. If you want the tightness of the laces plus the chain look, then keep the laces and add the rings over the laces.
Use a bunch of different types of chains. Possibly a combo of gold and silver? It depends on what type of look you are going for!
Good luck!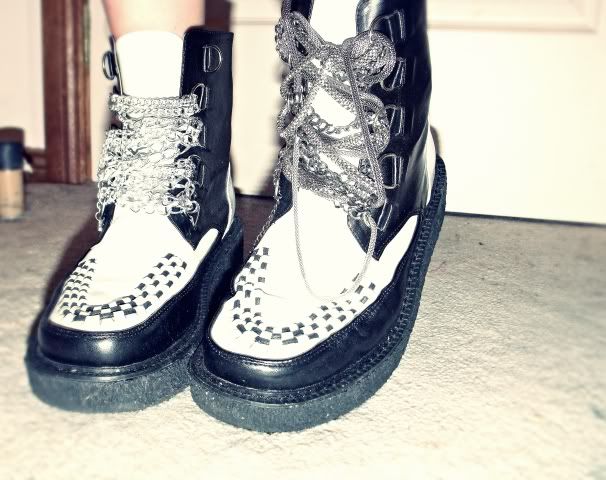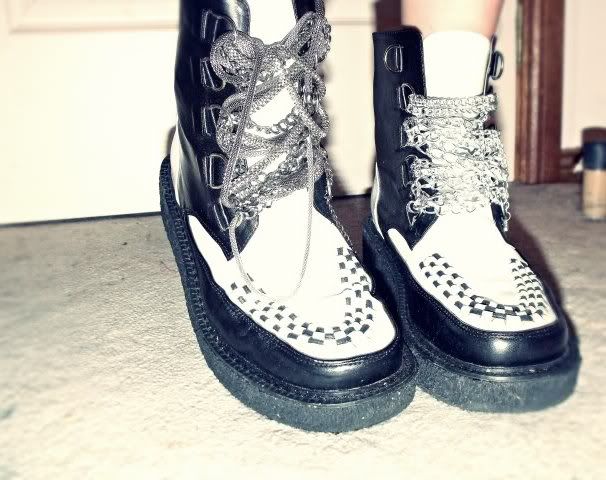 Courtesy of
studdedhearts