I am currently working on one of these. It has way more on it than safety pins and studs though. I really want to do a leather/pleather (cuz i'm broke) blazer/jacket of just safety pins and studs though and do a really intricate design on the back.
I love the way this designer highlighted the shoulders and arms.
The easiest way to do this would be to get a crap load of studs (you can get these from
studsandspikes.com
) and safety pins (cheapest from the dollar tree cuz they sell them in a bunch of sizes and each pack of 200 or so is only $1! (at hobby lobby they're like 3$ or something ridiculous. Use cheap ones it doesn't matter.)).
If you have a mannequin or dress form this makes it much easier so you can see how the jacket lays as you're studding/safety pinning it.
Think about some designs to do using the studs &/or safety pins.
Or think about parts of the piece you'd like to pay more attention to.
Some focus areas could be:
- collar/cuffs
- back
- front
- shoulders
- arms
- pockets
*you could also add some sweet zipper detail by just gluing some on with E6000. The contrast in the picture below works so well!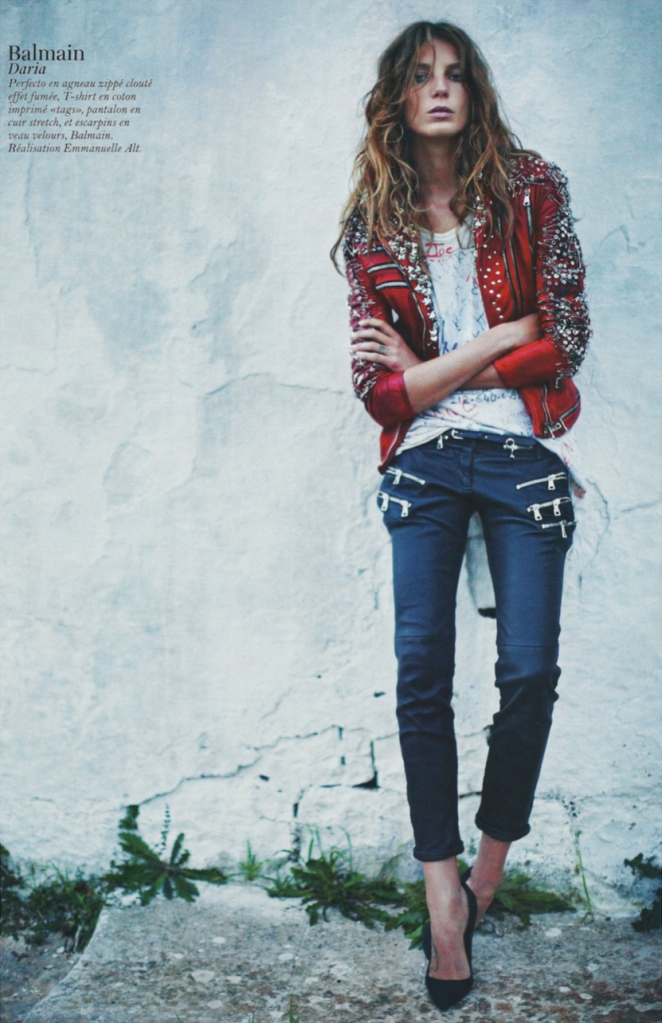 Courtesy of
cryystalballer