Looking for a new way to slash those leggings that's not the same old cliche vertical way?
Here's a great idea :) I love these.
Just put them on and take a sharp pair of scissors (please don't cut yourself) and make tiny snips in random groupings. Then take them off, put them on backwards, and repeat for the back side! Just don't cut near your booty!
front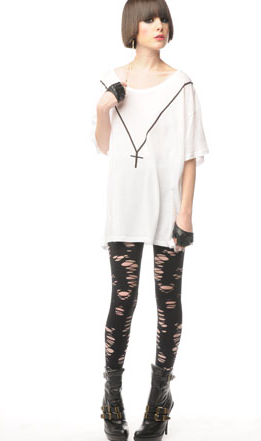 back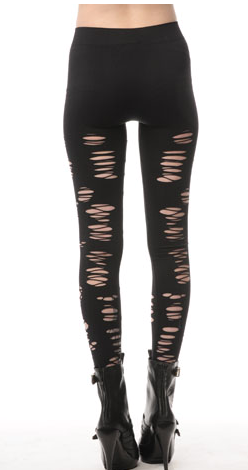 close up