After I saw a girl wearing an authentic Panja bracelet, I was instantly inspired. I don't have a picture of her actual hand, but I found some inspiration online.
These bracelets are also known as "slave" bracelets, but I feel like Panja is a more suited term.
I made myself a simple chain one that goes around my wrist then connects to my thumb, middle, and pinky fingers. I hope to get pictures up soon!
Here is the inspiration!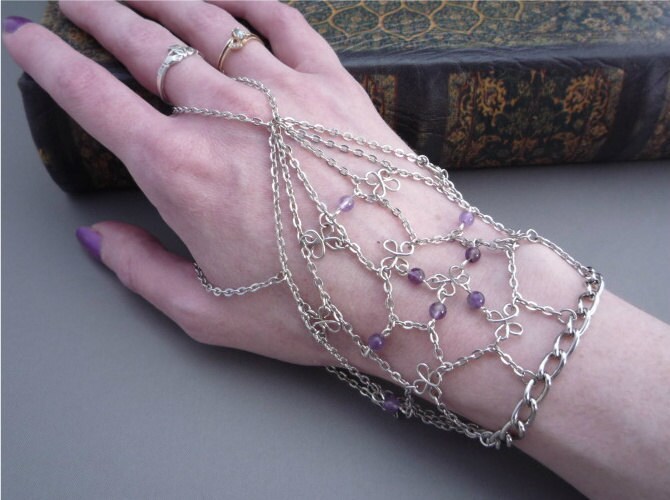 buy this bracelet
here