I just came across these all of these amazing studded Jeffrey Campbell Shoes!!
If you for some reason are bored with your plain Jeffrey Campbell's and they are old and you are getting a new pair anyways, order some studs (screwable ones) and go to town. for the sole, use some industrial strength glue like E6000
1.
Studded Jeffrey Campbell Lita's
.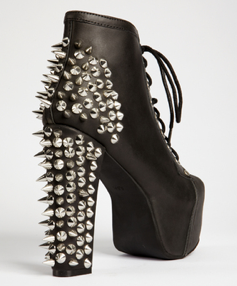 2.
Jeffrey Campbell Lita Stud
.